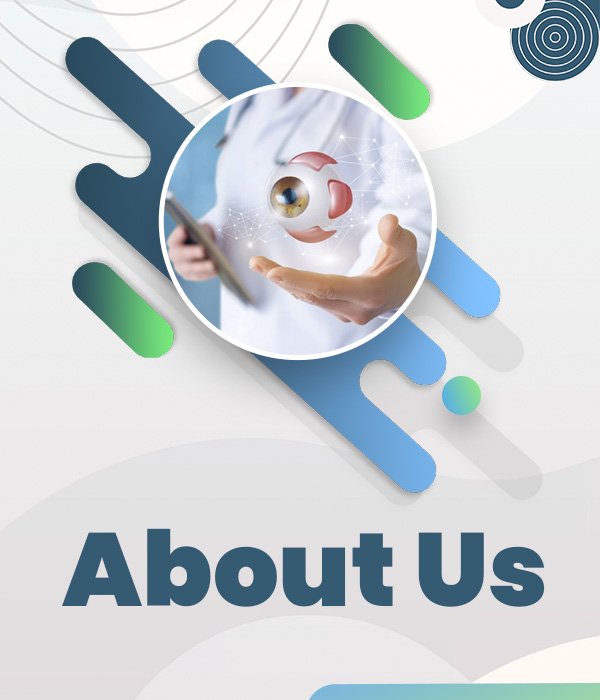 All About
Mehta International Eye Institute
Mehta International Eye Institute is a prominent center for patient care, vision research and physician education. Our state-of-the-art facility is oriented toward providing patient-friendly care. Our internationally renowned physicians possess the clinical and surgical expertise to provide consultations and medical and surgical care for complex ophthalmic problems.
Eye services are comprehensive, and include cataract removal, strabismus repair, glaucoma correction, retinal surgeries, and management of chronic corneal diseases. Complete pre-operative and post-operative care, as well as patient education, is provided.
Mehta International Eye Institute has an eye care team that provides the professional support necessary to ensure every patient receives personal attention. Our dedicated staff is highly trained in the art of patient care and draws on their many years of collective experience in assisting you.
We provide a level of individual attention highly valued by our patients, whether they are visiting us for an outpatient procedure, extended care, or emergency treatment.
Today, MIEI (Mehta International Eye Institute) is considered one of the world's premier ophthalmic treatment, research and education centers.
One of the hallmarks of a quality eye care provider is its commitment to state-of-the-art technology. We at Mehta International Eye Institute strive to maintain the most up-to-date facilities so patients receive the best care possible.
During your visit, you'll be thoroughly examined using the latest technology. We utilize computerized, electronically activated equipment designed for maximum precision, accuracy and patient comfort.
Healthy eyes mean more than 6/6 vision. We believe preventive care is an important part of eye care. So we combine sophisticated technology with our know-how to thoroughly examine the health of your eyes. This allows us to evaluate for serious conditions that often do not present with any symptoms in their initial, yet most treatable stages.
We want you to see as well many years from now as you do today, so we spend extra time conducting a variety of tests you may not have experienced elsewhere. You'll find we'll always take time to explain the results of your examination describe your options and listen to your needs. We're here to make sure all your questions are answered, so you fully understand your treatment program at each phase.
We believe that Mehta International Eye Institute provides the most sophisticated and comprehensive subspecialty care available to ophthalmic patients in Asia.  We hope that coming to Mehta Eye Institute will be one of your most thorough and enjoyable eye care experiences ever.
We the Mehta International Eye Institute shall strive to achieve a leadership position in comprehensive Eye Care by providing the most effective equipment, trained manpower & infection free environment while meeting the needs and expectations of patients & society at large.
We commit to being an organization that:
Meets all the regulatory & obligatory requirements.
Promotes respect & protects patients' rights, responsibilities and education.
Implement "Entry Level NABH Standard for SHCO" in true spirit.
Adheres to the best medical & infection control practices.
Encourages feedback to enhance patients' satisfaction.
We at Mehta International Eye Institute will provide the best quality of loving and caring humane services to our patients through our committed, professionally oriented team. We aspire for total customer Satisfaction in all ophthalmological services we undertake and will constantly strive for continual improvement.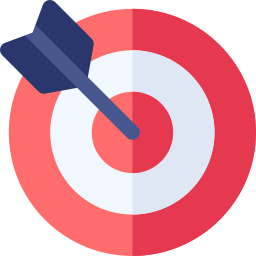 Mission
We want you to see as well many years from now as you do today, so we spend extra time conducting a variety of tests you may not have experienced elsewhere.
Vision
Mehta International Eye Institute strives to maintain the most & up-to-date facilities so patients receive the best care possible.
Prof. (Dr.) Keiki R. Mehta
M.B.B.S., D.O.M.S., M.S. (OPHTH.), D.O. (IRELAND)
D.O. (LONDON), F.N.E.R.F. (U.S.A.)
F.R.S.H. (LONDON), F.I.O.S. (U.S.A.), FAICO.
Consultant Ophthalmic Surgeon, Medical Director & Chief

Awarded PADMASHREE by President of India
THE MOST QUALIFIED, SKILLFUL AND PROFESSIONAL DOCTOR
Prof. Dr. Keiki R. Mehta is India's foremost Consultant Ophthalmic Surgeon and is The Surgical Chief & Medical Director of The Mehta International Eye Institute, Colaba, Mumbai, considered to be Asia's most advanced and foremost Ophthalmic Institute, and specializes in Cataract, LASIK, Glaucoma, Squint, Lazy Eyes, Keratoconus, Retinal surgeries and treatment. An outstanding researcher and clinician, he has extensive experience in Excimer Laser, PRK and LASIK techniques which he has done on over 11000 patients over the last 15 years.
He has pioneered, in India, the commencement of Intraocular Implants, Phacoemulsification Cataract surgery.
He is the winner of 11 Gold Medals in India, having received virtually all the Honors possible, and has been the President of the All India Ophthalmologists Association and President of the Intraocular Implant and Refractive Society among many others. Chairman and Organizing Secretary of the very successful Eye Advance Congresses for the last 12 years 1996 – 2008. These have now reached iconic status and are recognized worldwide.
The American Implant Society awarded him its Appreciation Award, in San Francisco for pioneering Soft Intraocular implants for the first time in the world. He has received Grand Honors Award from the National Eye Research Foundation, Chicago, USA, the only Indian to be ever awarded. Presented the prestigious Lim International Award from the Asia Pacific Intraocular Implant Association for outstanding work in Ophthalmology in the Asia Pacific Region, the only India to be presented this award. 
Awarded Padmashree By The President Of India In 2008 for his exemplary surgical skills and his Outstanding Achievements And Research In Ophthalmology.
Awarded the Triple Ribbon Award of the American Society for Cataract and Refractive Surgery, USA, for Outstanding Research presentations in Ophthalmology. Presented the Outstanding Recognition Award by the International Council of Cataract Surgeons for Outstanding Research & Development in Cataract Surgery, the award was presented in Barcelona, Spain. He is the only Indian to be elected a Member of the Legion d' Honor of the Instituto Barraquer, Barcelona, Spain.
Prof. Dr. Keiki Mehta is the only distinguished Indian Ophthalmic surgeon to be ever invited to Operate Live at Video Cataract in Milan, Italy, where only the best of the best are invited, at Europe's biggest Live Surgery Conference. Presented advanced research papers on Lasik Internationally and won the Outstanding Presentation Award at San Diego, USA.
Prof. Dr. Keiki R. Mehta is considered India's foremost Ophthalmic surgeon, and has conducted Live Surgical workshops in every major city in India, and has trained thousands of doctors in Intraocular implant surgery and Phacoemulsification and Laser refractive surgery including Lasik. He is Honorary Visiting Professor at ONO Eye Hospital in Geneva, Switzerland and St. Luke's Institute, Texas, USA. He is the Consultant Ophthalmic Surgeon to the Governor of Maharashtra, to the Armed Forces, the Government of India and to the Maharashtra Police.
Email
drkeiki@mehtaeyeinstitute.com
Emergency (24x7)
+91 98200 31041
+91 98197 60702
+91 98920 68684
Monday to Saturday : 10:00 AM - 09:00 PM
Sunday: Closed
Call to book an Appointment to meet us
WE ARE SERVING PEOPLE FOR OVER 46 YEARS
BOOK AN APPOINTMENT