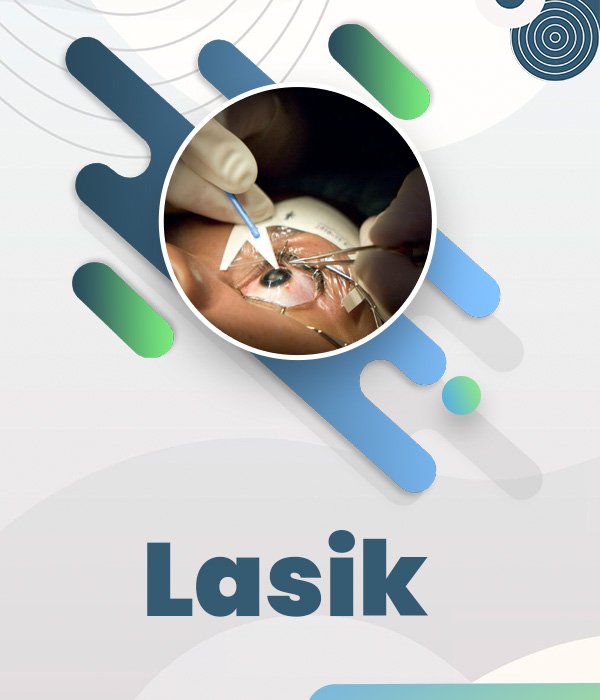 Laser in-situ keratomileusis, or LASIK, is a safe and effective treatment for a wide range of refractive (spectacle-based) problems. It is the most frequently performed elective surgery all over the world.
Why is it so popular? LASIK is a quick and surprisingly painless procedure. For most patients, the surgery significantly enhances vision and reduces the need for corrective eyewear.
LASIK involves using a laser to permanently change the shape of the cornea, the clear covering of the front of the eye. In this manner, the eye's focusing system is re-shaped and polished, thus allowing the patient to see clearly, without the need for glasses or contact lenses.
LASIK is a surgical procedure conducted on a delicate part of the eye. it is therefore crucial that potential candidates are well educated on the benefits and risks of the procedure. This booklet will educate you further along these lines.Our experience of over 11,000 cases, over 15 years and access to a worldwide database of over 4 million cases on this technology allows us to accurately predict the visual results prior to surgery.
Though we now use the latest Super-Fast LASIK Laser, "the AMARIS" with the revolutionary Camriazo MK system. the most advanced system in the world, bar none; it is nonetheless a mistake to think that technology alone is responsible for the best outcomes. The skill, experience and judgment of the surgeon are at least as important as the technology. Attention to detail and the reproducibility of the procedure will greatly enhance the achievement of superior results.
Different LASIK Procedures Available At M.i.e.i.
Mehta International Eye Institute and SuperVision Laser Center offer a variety of different LASIK applications. Newer advanced technologies offer increased opportunity for excellent vision, however, their application is dependent on each individual patient and varies with the individual qualities of each patient's eyes (such as the spectacle prescription, pupil size, corneal thickness, keratometrically evaluated corneal curvature and higher-order aberrations). Mehta International Eye Institute and SuperVision Laser Center offer the following innovative and advanced technologies. We use the world's most advanced Amaris Schwind Laser which is the gold standard for LASIK Lasers all over the world.